Architect, Interior Designer in Munich
Roomy Design – architecture, interior design vor business and private from concept to implementation
ROOMY DESIGN is a team of architects and interior designers based in Munich. As experienced architects, we work interdisciplinary in the fields of architecture and interior design. With this combination, we offer our clients comprehensive planning and creative design from one source. We design functional and creative spaces that reflect your personality, story or the identity of your company. Our main focuses are on the planning of living spaces, work environments, gastronomy, and retail. By using online tools, the work process is optimized, and decision-making paths are significantly shortened. Thanks to this innovative concept, we save you time and effort. As experienced architects, we find the perfect solution for your interior space and a unique, cool design, whether it's a apartment, office, restaurant or boutique. In each project, we go through a unique, tailored design process with you. Nothing makes us happier than to view the results of this design together with you at the end of the project.
Creativity
Thinking outside the box!
Space
Expanding Your Boundaries!
Sustainability
Rethink, Reuse, Renovate!
Uniqueness
Values that shapes your Identity!
Quality
Budget, Timing, Feasibility
Interior Architecture and Interior Design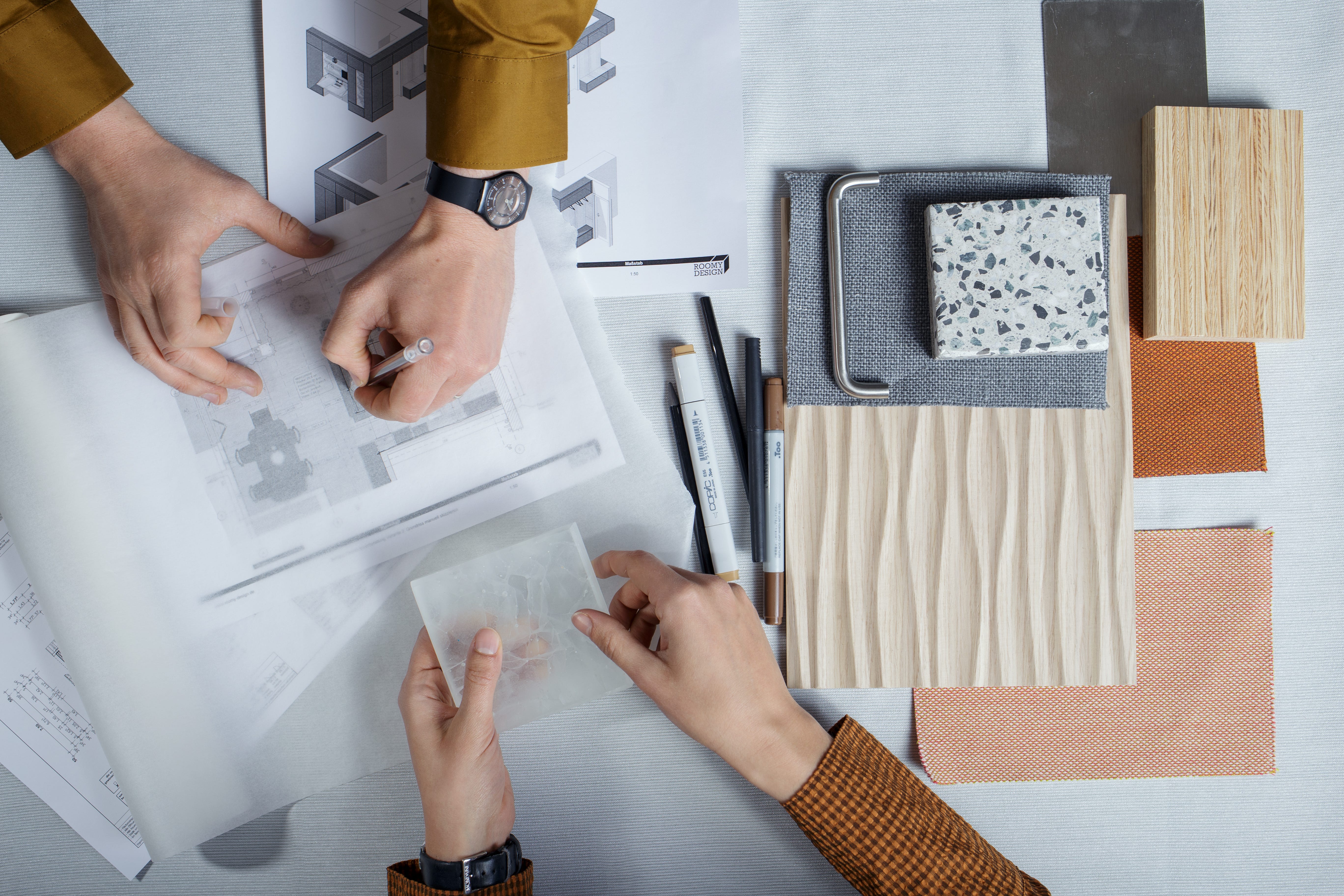 What we do:
Roomy Design combines years of experience in architecture with different cultural experiences to synthesise the functional and sensitive space. We mix the timeless with the trendy and attach particular importance to sustainability. You not only get a stylish project from us, but the project that, in the sense (but not in the aesthetics!) of "Une maison est une machine à habiter"

How we do:
In ROOMY DESIGN we defined our task to adapt the traditional client-architect communication model to the 21st century and optimise the workflow through the use of templates, profile analysis, individual mood boards and online communication. In this way, the important questions are clarified before the start of work. In addition, you and we save time and money. This workflow allows us to offer you projects in all regions of Germany and abroad.
Property renovation
Comprehensive renovation and redesign of buildings for the best economic exploitation of the building potential. Creation of a new identity, redesign of the facade, creative interior design.
House renovation
Energetic renovation of family houses with sustainable technologies, extension and conversion, space optimisation, upgrading of structural elements, interior design. Preparation of building documentation.
House planning
Sustainable and energy efficient family homes, designed to your family's needs and built environment. Consideration of subsidy programs, building permits.
Our advantages at a glance:
Creativity: It is important for us to work on questions that have not yet been answered. Creativity is our focus, as we search for new spatial constellations, use unexpected materials and create unique designs.
Quality: We design the project from the beginning in such a way that a high-quality, timely and cost-effective implementation is possible. Our art lies in balancing budget and effort and aligning them in a targeted way, while keeping various aspects of design and user experience in mind.
Uniqueness: We listen to you, understand your values and goals, and try to embody them in the room design. We give your space new form and identity. You are at the center of our work.
Sustainability: Sustainability is important to us, which is why we focus on revitalizing and renovating existing structures. In our work, we pay attention to the Cradle-to-Cradle sustainability approach, which includes the separability of multilayered constructions and recyclability. Depending on the objective, we help you achieve corresponding sustainability standards and energy efficiency classes.
Commitment: It is important to us that our design meets your requirements and expectations and can be realized 1 to 1. Therefore, we act proactively throughout the entire process, from the first sketch to project and construction work all the way to completion.